The Zone with Referee Rich is brought to you by Champion Roofing. This series, hosted by Rich Deleo, features in-depth discussions with local coaches, sports enthusiasts, and experts covering topics involving high school, college, and professional sports and athletes. You can watch The Zone with Referee Rich on FOX 8 Friday nights following FOX 8 News at Ten.
Champion Roofing is family owned and operated with real professional knowledge and experience.  With over 20 years in the roofing industry they have a solid and proven record backed by hundreds of references. Champion Roofing is the only roofing company to offer a full Lifetime warranty. Visit their website for all your roofing needs!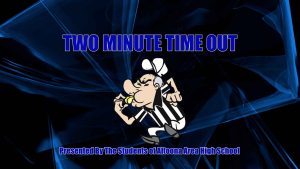 In this edition of the 2-Minute Time Out brought to you by Mountain Lion Television, crew members Noah Fries and...