Money Monday is a weekly segment airing every Monday on Fox 8 News Now hosted by KC O'Day. Colony Realty Group presents, "Your Home Talks," and KC O'Day gets the latest from area business professionals to help you make the most of your money. 
Money Monday is sponsored locally by Colony Realty Group. Whether you are in the market to buy or sell property, you've come to the right place with Colony Realty Group. They offer full service brokerage, recommendations on getting your home ready for sale, FREE no obligation market analysis, and the latest in marketing technology. Click here: Colony Realty Group website to see all they have to offer and let Colony Realty Group help you find the home of your dreams!
You can watch FOX 8 News Now every Monday through Thursday on FOX 8 at 12:00 pm and 10:35 pm following FOX 8 News at Ten.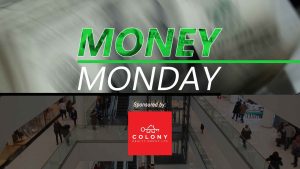 Bronwynn Katdare sticks around for today's Colony Realty Group Money Monday! Bronwynn, Library Director at Cresson Public Library, shares with...