Uncork Happy Valley Preview is a weekly segment on Fox 8 News Now featuring host KC O'Day giving viewers a sneak peek at FOX 8's new event in State College. The first ever Uncork Happy Valley is taking place at the Nittany Valley Sports Centre on Saturday, September 30, with sessions from 12-3 pm and 4-7 pm. Admission includes free souvenir wine glass, reusable shopping bag, photo booth, entertainment, wine tastings, food samplings, specialty vendors, a silent auction, and more. Food options for lunch or dinner will be offered at the Courtside Cafe while you are there. Uncork Happy Valley will offer all of the great vendors and entertainment you've come to expect with Uncork the Alleghenies, but in State College! Tickets can be purchased online now at fox8tv.com and will be available at the door on September 30th while supplies last.
You can watch FOX 8 News Now every Monday through Thursday on FOX 8 at 12:00 pm and 10:35 pm following FOX 8 News at Ten.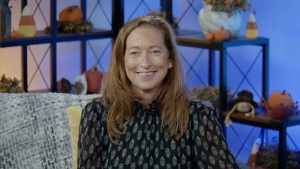 KC O'Day opens this episode of FOX 8 News Now with Kathy Coursen, one of the founders of the Hope...