This weekly series, hosted by KC O'Day, features local health & wellness, fitness, and nutrition experts covering topics such as your mental and physical health, fitness, and nutrition. You can watch Laurel Eye Clinic's Your Health Matters every Monday at 12:30 pm on abc23 and 10:35 pm on FOX8.
If you have a story idea, email aroundthealleghenies@gmail.com.
The Laurel Eye Clinic is dedicated to being the leader in Ophthalmology by providing the highest quality ophthalmic care and related services. They are committed to upholding the highest of ethical standards and place patient satisfaction above all else. Laurel Eye Clinic has offices in Altoona, Bedford, Brookville, Clearfield, DuBois, St. Marys, Grove City, Johnstown, New Bethlehem, and Seneca. Visit Laurel Eye Clinic for more information.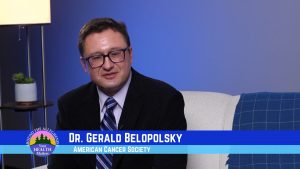 According to the American Cancer Society, lung cancer is the second most common cancer in both men and women. If...