This weekly series, hosted by Christine Strugala, features local financial and real estate experts and money-saving guests covering topics such as investing, couponing, product testing, and affordable design. You can watch Colony Realty Group's Money Talks every Tuesday at 12:30 pm on ABC 23 and 10:35 pm on FOX 8.
Colony Realty Group is a full-service brokerage serving Blair, Bedford, Cambria, Clearfield and Huntingdon counties. Whether you are in the market to buy or sell, the key to your new home is through Colony Realty Group. Visit Colony Realty Group for more information.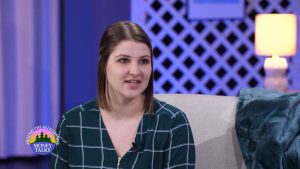 Encore Presentation If you own a small business, you may get stuck when it comes to designing marketing pieces, especially...